Home Page


Area Hotels


So. Baltimore


Inner Harbor


Real Estate


Wine & Dine


Shopping Online

---

Sports Teams

Steamed Crabs


Enjoy the Harbor!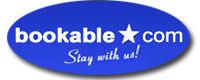 Welcome to Bawlmer, Hon!
South Baltimore, Maryland
The Baltimore Inner Harbor, Federal Hill & Locust Point, McHenry Row and more...
South Bmore or SoBo, has something for everyone, from museums and art galleries to Major League sports teams with state-of-the-art stadiums. SouthBaltimore.com is your travel information resource for Downtown Baltimore and South Baltimore, from the world famous Baltimore Inner Harbor & Federal Hill to historic Fort McHenry & Locust Point; Baltimore hotels, sightseeing, businesses and more. Just don't forget the Steamed Crabs!...and...Go Orioles!

---

Book Baltimore hotels early for best rates.

Renaissance Harborplace Hotel at 202 E. Pratt Street is located in the same building as the Gallery, right across the street from the Harborplace Pratt Street Pavilion and the waters of the Baltimore's famous Inner Harbor. Top Shelf - Top Location.


---

Baltimore Directory
What would you like to see?


At A Glance - A brief introduction.

Go sightseeing or Visit the Inner Harbor - Visit a museum, attraction or one of our parks - see a photo tour of the Inner Harbor
Find a place to stay (Lodging): Hotels - Availability, rates, reservations on-line.
Go shopping in our community - Retail stores, Cross Street Market, Southside Shopping Center.
Learn to pick Steamed Crabs - SOBO's favorite!
Go boating - Nautical info - a "peninsula" is surrounded by water.
Go Shopping - Get Stuff!
Vacation in Ocean City - Rent a room on-line, have a great time, see hundreds of pictures in Baltimore's favorite resort town.
Golfer? Local Golf Courses!
Learn about South Baltimore - History, community organizations, genealogy, links
Baltimore Hotels
SOBO.mobi - Browse Baltimore on your Cell Phone
Add Your Business listing - FREE - Be in one of our directories at no charge.


21230 T-Shirts - Unique gift for a SOBO friend. Large variety.
Wine and Dine - Restaurants, Bars and Carry-Outs - Get to the POINT - Locust Point
Buy, sell or lease a home - REAL ESTATE - Find a local Realtor - residential or commercial - photos of houses for sale - APARTMENTS
Fireworks over Baltimore's Harbor
See what's happenin' - news & events - Weather, Calendar, Maps
Find professional services - Medical, dental, vision, banking, B&B, insurance and More...
Finding a Job - not specific, just ideas.
Have your hair cut or styled - Look great, get a tan, have your nails done
Go to school and/or church
Classified Ads - CLICK HERE!
Search SouthBaltimore.com - Easily find what's here...
For another viewpoint, visit discover Baltimore online.
South Baltimore Interactive Map
Click & See the sights from above.




Click for a City Panorama.


Browse these: CLICK for ORIOLES TEAM GEAR or CLICK for RAVENS TEAM GEAR.

Search our series of Baltimore Websites.
Best Time to Visit Baltimore and South Baltimore
Much like the rest of the Mid-Atlantic, Baltimore experiences all four seasons. Keep in mind though that since it's on the water, the Chesapeake Bay, the weather can change often. Spring is a great time to visit Baltimore - not only for baseball games at Camden Yards, but for the picturesque scenery.

Baltimore plays hosts to several festivals and events year-round. One of its major tourist attractions is the Preakness, the "second jewel" of horseracing's Triple Crown. This event takes place in May and draws a huge crowd. The city holds many waterfront and neighborhood festivals during the summer as well, including Artscape, a three-day event honoring the arts.

Average Baltimore Weather
Average temperatures in the spring and fall are a mild 50 to 60 degrees. In winter, temperatures aren't known to drop much lower than 30 degrees, but occasional snow is possible. Summers tend to be very hot and humid, with average temperatures in the 80s and 90s.

Baltimore Transportation
Most visitors to Baltimore choose to tour the city in a car. It's fairly easy to navigate, given its many alternating one-way streets. Parking can be rather expensive, especially if you're downtown. If you're planning to travel from the Inner Harbor to areas north, it's wise to take a cab. You can find taxis at most major hotels, the train station and scattered throughout the harbor.

For those staying in downtown Baltimore, the Metro offers limited service. Don't depend on it as your sole source of transportation. If you're heading into the suburbs or BWI Airport, the Metro is great. It also makes stops at Camden Yards, Penn Station and Mount Washington.

In-Season Costs for Visiting Baltimore
If you're staying in a downtown Baltimore hotel during the spring or summer, rates might be a little higher. The Inner Harbor is slightly more expensive than other parts of Baltimore, but you should be able to find some bargains. Less expensive than the nation's capital, Baltimore won't break the bank.

Day Trips from Baltimore

Annapolis: Annapolis is one of the oldest cities in the country. The U.S. Naval Academy was established there in 1845. Visitors to Annapolis will enjoy the waterfront festivals that take place each summer. Annapolis is known as a boating community, with tours, cruises and even sailboat rentals available much of the year. Annapolis is less than an hour south of Baltimore by car.

Ocean City: If you have a little extra time to play or go on a day-trip, head over to Ocean City. Under three hours east of Baltimore, this vacation spot is best suited for a weekend getaway. The resort town is an escape for Baltimoreans. Deep-sea fishing, windsurfing, sailing, cruising the boardwalk, or just lounging on the beach are favorite pastimes here. Click here for Ocean City Hotels for great places to stay at the beach.

Washington DC: The nation's capital is just 35 miles away, easily accessible by train or by car via the Baltimore-Washington Parkway. Take a day to explore the White House, the Mall, the monuments, the Smithsonian museums or the National Zoo. If you're planning to drive to D.C., keep in mind that rush hour will tack on at least an hour to your commute.

---

December 01, 2015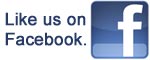 ---
---
21230 T-Shirts



Unique gift for SOBO friends, large variety.
---

Featured Hotel:
Lord Baltimore
Walk to the Harbor, Convention Center, Oriole Park at Camden Yards & Ravens' Stadium more...

Destination Washington



---